QUEST is a Precision Machining & Fabrication Facility
QUEST Machining & Fabrication specializes in precision sheet metal fabrication with a commitment to on-time delivery of products and services, the quality of its components, and collaborative support separates it from the competition.
QUEST ensures the quality of your products throughout the process with the Virtek LaserQC® Inspection System that employs lasers to measure the accuracy of two and three-dimensional parts to tolerances within 0.05mm (0.002 inches), along with precision NIST traceable inspection equipment.
QUEST's In-House Visual Manufacturing MRP System, with its state-of-the-art bar coding capabilities, provides management and employees with the tools needed to schedule, produce, and track your parts thus ensuring ontime delivery and cost effective processing.
QUEST Specializes In The Following Services:

• Laser Cutting
• Punching
• Forming
• Welding (MIG, TIG, SPOT)
• Hardware Insertion Presses
• Timesavers & Stroke Sanders
• Tumblers & Bead Blasting
• Milling
• Turning
• Value added Engineering
• Electromechanical Assembly
• Prototyping
• Production Runs Large & Small
• Blanket Releases
---
QUEST Offers The Following In-House & Outside Processes:

• Plating/Anodizing
• Chemical Filming
• Powder Coating
• Heat Treating
• Electro Polish
• Painting
• Engraving
• Piece Marking
• Silk Screening
• Coating (Gold, Silver, Nickel, etc.)
---
QUEST Works With The Following Materials:

• Aluminum
• Brass
• Carbon Steel
• Copper
• Clad Alluminum 21F
• Stainless Steel
• PETG Sheet
• Plastic Composites
• Dielectric
• Duriod
• Delrin
• PVC
• Lexan
• Miro 40
• Nicronic 60
• G 10
---
QUEST Product Design And Development Provides Value Engineering: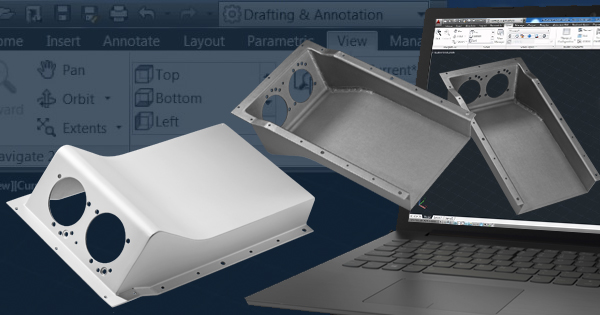 We offer product design and development capabilities to assist with either New Product development and/or product improvements & cost reduction, along with drawings and documentation to meet specific project requirements or performance levels. Specializing in Product Modification, Product Cost Evaluation, Hardware Adaption, Extrusion/Profile Designs, Material and Component Sourcing and Prototype Building.

• Product & Process Development
• CAD/CAM Software Capabilities
• Electronic CAD File Import of most formats
• Reverse Engineering
• Complete Enclosure Design